Symposium on Minor Metals in Non-ferrous Metals Smelting
Date : November 10 (Fri), 2017
Place: Institute of Industrial Science, the University of Tokyo
A special symposium entitled "Symposium of Minor Metals in Non-ferrous Metal Smelting" was held by the JX Metals Endowed Unit, IRCSEM on November 10, 2017. The seminar began with opening remarks by Prof. Nakamura. More than 160 people from the non-ferrous and recycling industries, academics, and government attended and enjoyed a lively discussion on the future vision and challenges of mining, production, and circulation of minor metals in non-ferrous metal smelting, such as molybdenum, rhenium, and bismuth. After the lecture, a social gathering was held. This encouraged further interaction among the participants.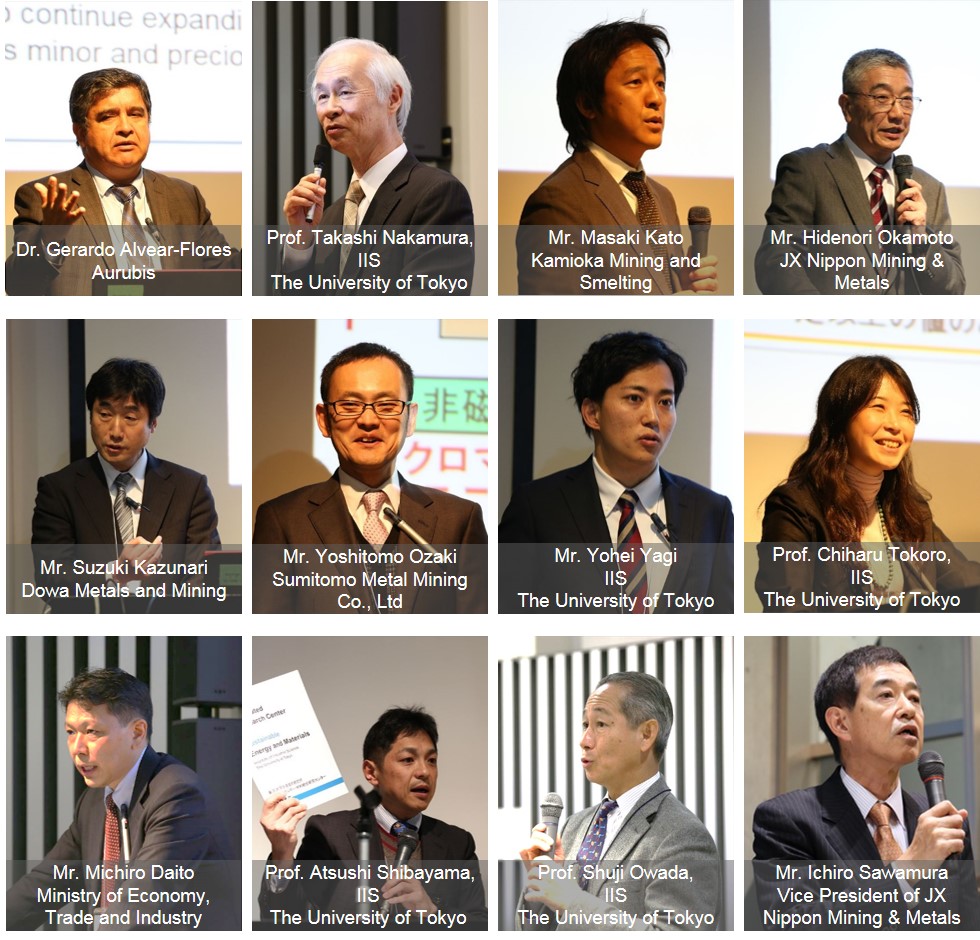 <<previous event
next event>>