Special Joint Symposium (The 3rd KIKINZOKU Symposium)
Frontier of Extraction and Recycling Technology of Precious Metals
The third "Frontier of Smelting and Recycling Technology of Precious Metals (The 3rd KIKINZOKU Symposium)" was held on January 8, 2016, at the Institute of Industrial Science, the University of Tokyo. The demand for precious metals such as platinum group metals is increasing, because these are essential materials for producing ecology- and environment-friendly products. The KIKINZOKU Symposium, which focuses on the latest technologies for the extraction and recycling of precious metals, was a joint project organized by the Endowed Research Unit for Non-ferrous Metal Recovery Engineering (JX Metals Endowed Unit), IRCSM, and Rare Metal Workshop (organized by Prof. Toru H. Okabe), and it has been held annually since 2014.
   In this third symposium, four presentations were delivered by the staff of industrial companies including the JX Nippon Mining & Metals Corporation. In addition, two presentations were given by members of the academia, including Prof. Atsushi Muramatsu, the Director of the Institute of Multidisciplinary Research for Advanced Materials (IMRAM), Tohoku University. In addition, fourteen posters were also presented. Over 250 people, most of them from non-ferrous and recycling industries, attended this symposium and enjoyed a lively discussion.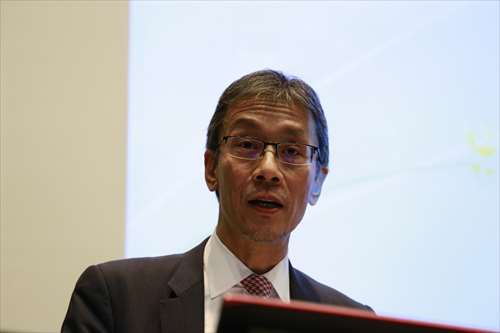 Prof. Teruo Fujii (Director of IIS)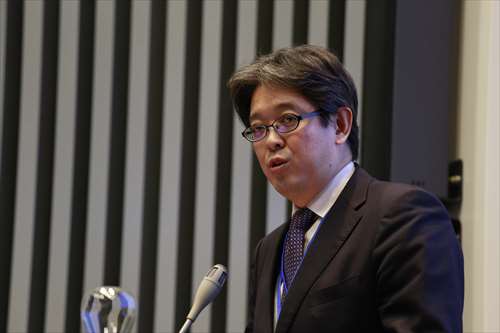 Mr. Kenichiro Matsubayashi (MOFA)
Prof. Masafumi Maeda (IIS, UTokyo)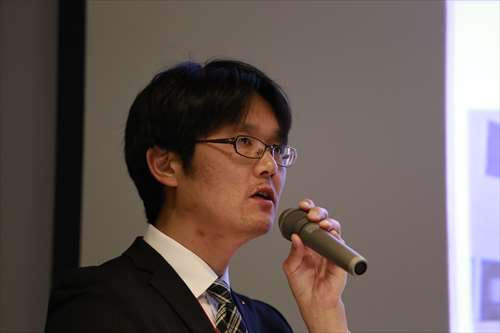 Dr. Yoshihiro Kayanuma (Matsuda Sangyo)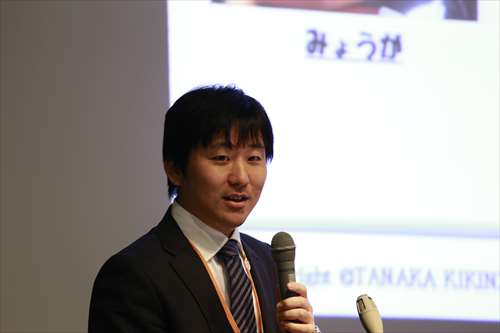 Dr. Mitsuharu Fujita (Tanaka Kikinzoku Kogyo)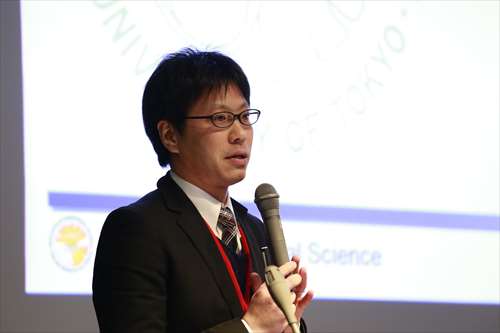 Dr. Yu-ki Taninouchi (IIS, UTokyo)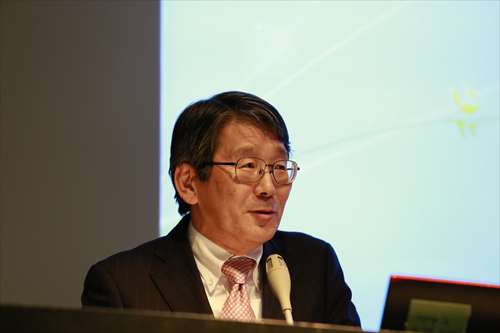 Dr. Hirofumi Nakata
(Director, Deputy Chief Executive Officer of JX Nippon Mining & Metals)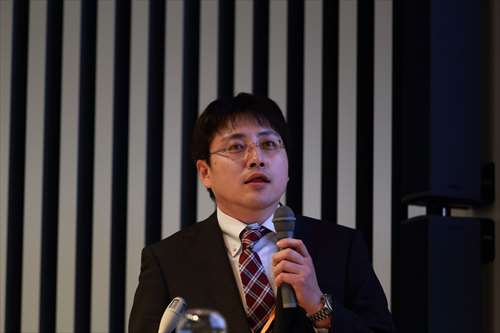 Mr. Satoshi Matsubara (Sumitomo Metal Mining)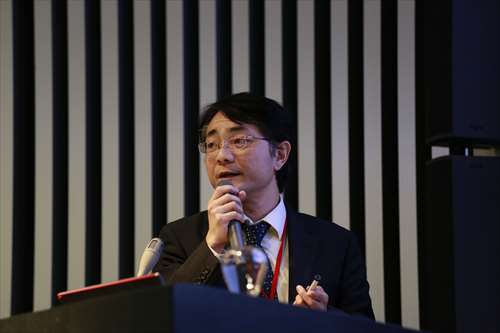 Mr. Kazunori Tajiri (JX Nippon Mining & Metals)
Prof. Atsushi Muramatsu
(Director of IMRAM, Tohoku University)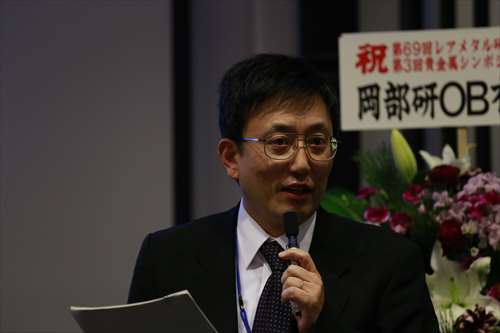 Prof. Toru H. Okabe (Director of IRCSM)