Opening of the Branch Office of Institute of Industrial Science, the University of Tokyo
in the University of Toronto
A memorial ceremony was held for the opening of a branch office of the Institute of Industrial Science, the University of Tokyo (IIS/UT) in the Faculty of Applied Science and Engineering at the University of Toronto (FASE/UT) on September 7, 2006. Accompanying the establishment of the branch office, IIS/UT and FASE/UT began cooperative researches on sustainable materials as a cooperative research unit titled "Consortium on Sustainable Materials (COSM)," which will continue until 2009. Twelve professors attended the ceremony, including Prof. Amon, Dean of FASE and approximately ten researchers and students from FASE/UT; and four professors: Tadashi Watanabe, Kazuki Morita, Tohru Sasaki, and Takeshi Adachi from IIS/UT, all of whom are members of IRCSM. The ceremony included a message exchange, unveiling, photography, social gathering, and so on. This branch office serves as a facility to promote cooperative research activities in North America and is also used to house the researchers and staff of IIS/UT during their visits.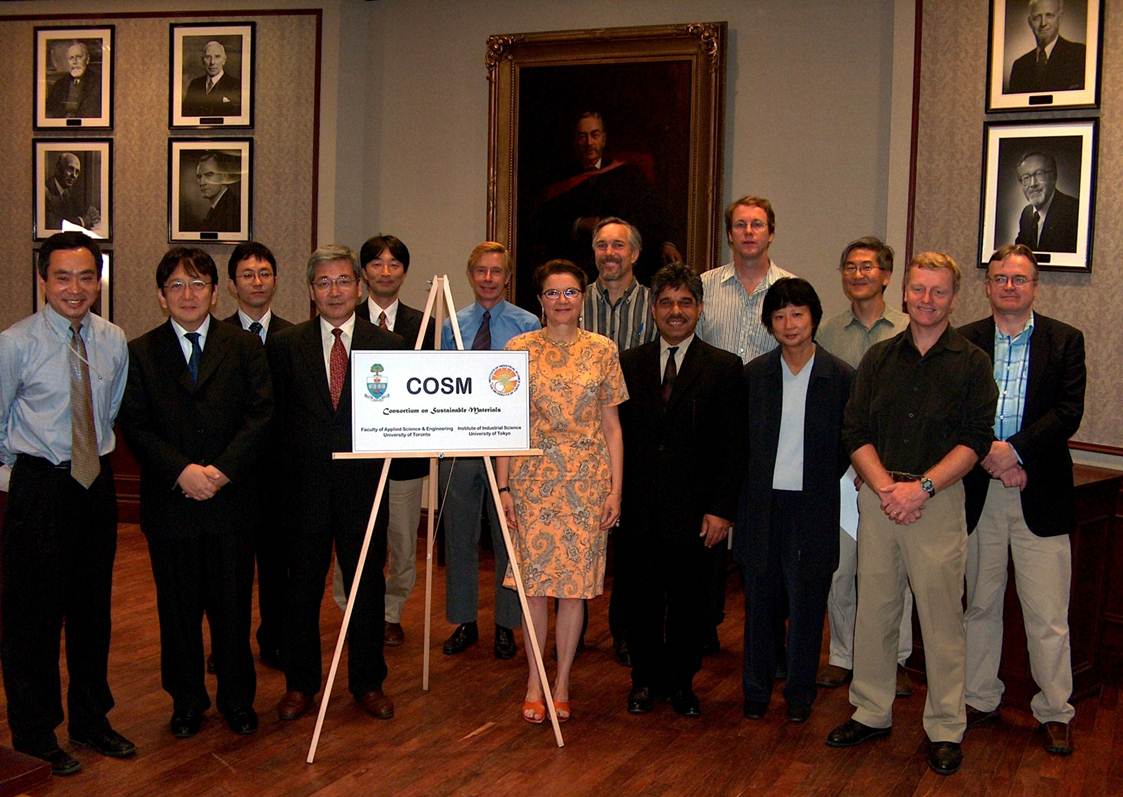 September 2006 at Toronto